9 Safely Endangered Comics that Led to Us Partnering With Chris McCoy for Last Stand
We're 7 days from launching our newest game called Last Stand on Kickstarter! I was reflecting about what brought us to work with our artist Chris McCoy and thought I'd share.
TL;DR He's really funny and his art is awesome.
A quick history of Chris is that he's been making a comic called Safely Endangered since December 8, 2014 and recently crossed over 300 episodes. I stumbled upon his work last October and I literally laughed out loud and startled my wife several times when I was reading them.
His style is unique and simple. His humor is quick to the punch and typically has a fun twist. After reading through a few hundred comics I reached out and a conversation started. Within a week the agreement was made to do the art for our game. I thought I could share some of my favorite comics he did with you.
Here's the 9 comics that lead to us working together.
1) It's time
2) Magic
3) There we go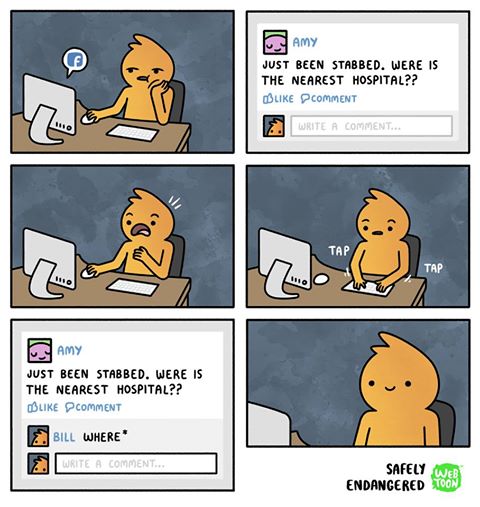 4) Dad joke
5) Vampire
6) Sharing
7) Book?
8) Snobs
9) Resolutions
At this point, he's got over 300 comics and comes out with new ones weekly. We're really happy to be working with him and continue to laugh at the new ones that come out.
If you want to see the board game we made with him, it's on Kickstarter now!
Which one is your favorite?
---